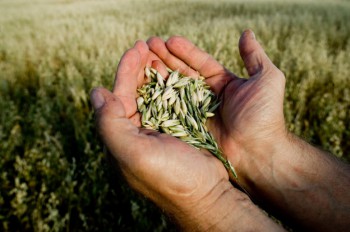 Owning a farm is an extremely challenging business endeavor, which is why it is imperative that you make certain you and your farming assets are adequately protected. As you well know, today's farm operation requires a substantial investment in buildings and machinery as well as the ability to maintain a constant cash flow. Therefore, a strong risk management program is needed to protect your farming investment not just today, but well into the future.
Our farmowners program is designed to help protect your buildings and machinery from unexpected losses or damages. With our extra-expense and loss-of-income coverage, we can customize a program that will help limit the impact a loss would have on your cash flow. Here are the various types of coverage that we offer:
• Dwellings
• Household Personal Property
• Farm Outbuildings/Barns/Structures
• Farm Personal Property
• Livestock
• Liability
Important Topics To Discuss With Your Agent:
Make certain your agent knows as much as possible about your operations. Activities such as seed sales and onsite businesses may not be covered without proper endorsing of the policy.
What items do you want to cover for physical damage?
What type of liability exposures do you have?
What coverages are excluded by your policy? Can you buy additional coverage for those policy items not covered?
Does the insurance company have the farm expertise to understand your needs?