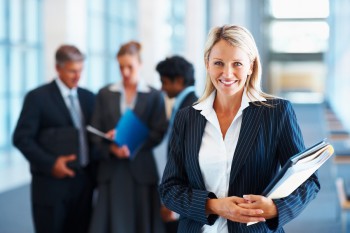 The most successful business owners know they can't predict the future, but they can do their best to be prepared for it by protecting it with the right coverage. One of the best ways to prepare your business for unforeseen challenges is to invest in business liability insurance.
Running a small business involves a significant investment. Unless you are an employer it is usually not required by law, however, it is a good idea. Business insurance protects your investment by minimizing financial risks associated with unexpected events such as a death of a partner, an injured employee, a lawsuit, or a natural disaster.
Both small business insurance and general business insurance can protect your establishment from incurring significant losses due to covered events. The cost of business insurance can vary, depending on the size of your company, the nature of your business, and the type of policy you hold, but a good business insurance policy will provide great coverage at an affordable price. Regardless of the industry, Joe McGuire Insurance has you covered, we also offer a variety of insurances including general liability, excess liability, worker's comp and more.
Our coverage areas include but are not limited to:

Agribusiness
Auto Service & Repair
Bowling Centers
Building Owners
Churches
Collector Vehicles

Equipment Dealers
Financial Institutions
Fire/EMS PAK
Golf Courses
Grain Haulers
Hospitality - Hotels
Manufacturing

Motor Carrier
Public Entity PAK
Public Schools
Restaurants
Retail Stores
Services
Telecommunications
Wholesale Distributor